Porsche 356 A T1 Speedster – 1957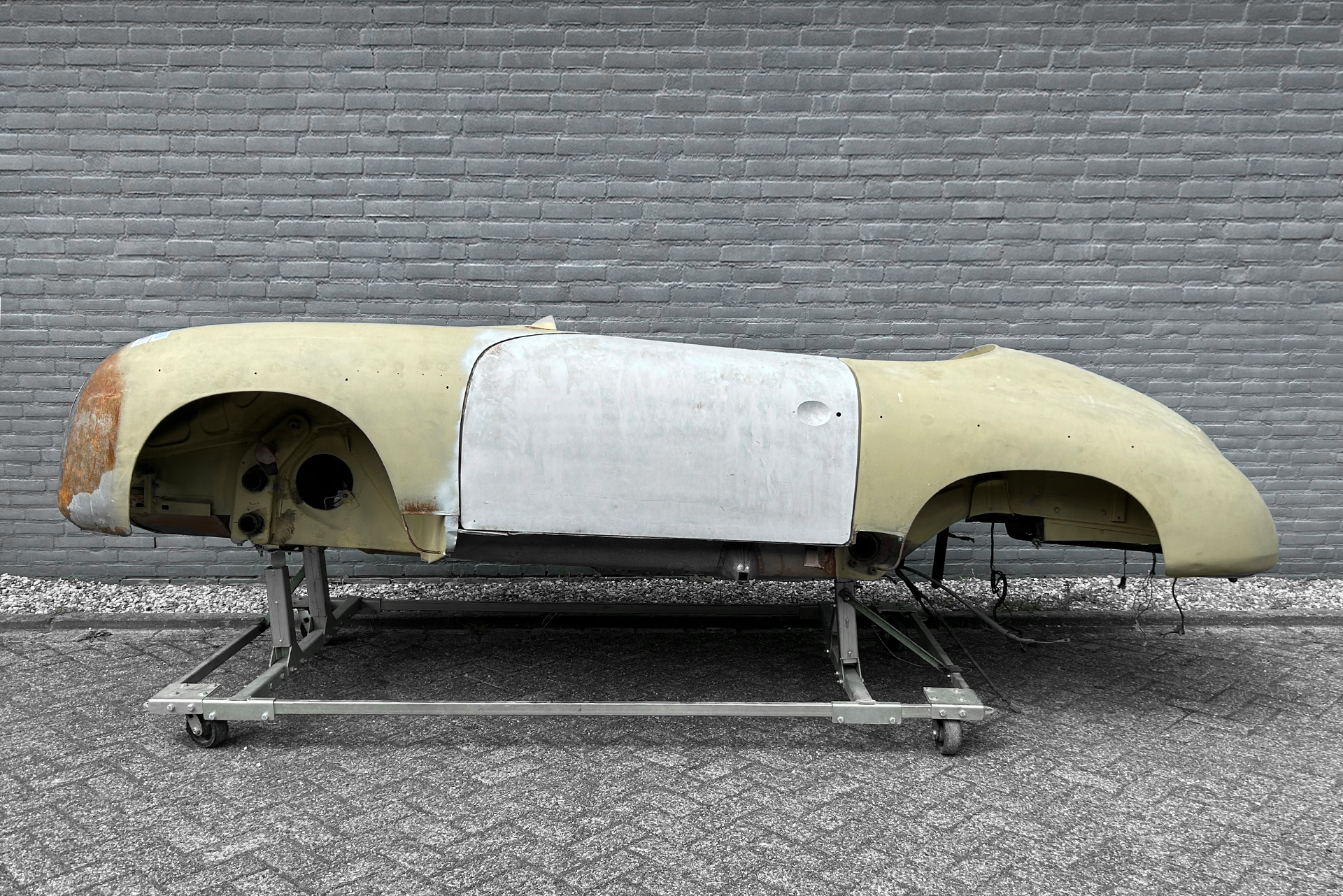 | | | | |
| --- | --- | --- | --- |
| Brand: | Porsche | Engine: | Boxer |
| Model: | 356 | CCM: | 1600 cm3 |
| Type: | A T1 | Power: | 60 HP |
| Body: | Speedster | Cylinders: | 4 |
| First registration: | 02 / 1957 | Transmission: | 4 speed manual |
| KM: | ... | Exterior color: | Red |
| | |
| --- | --- |
| Brand: | Porsche |
| Model: | 356 |
| Type: | A T1 |
| Body: | Speedster |
| First registration: | 02 / 1957 |
| KM: | ... |
| Engine: | Boxer |
| CCM: | 1600 cm3 |
| Power: | 60 HP |
| Cylinders: | 4 |
| Transmission: | 4 speed manual |
| Exterior color: | Red |
DETAILS
Matching numbers.
Very complete.
80% of the parts are new or restored.
Easy restoration with no surprises.
FACTORY SPECIFICATIONS
Red.
Beige leatherette.
FACTORY OPTIONS
US overrider bumpers
HISTORY
This Speedster was imported in the US in February 1957 by Hofman. The last owner had it for 5 years but stopped the restoration. No further history.
DRIVE TRAIN
The matching numbers engine is rebuilt and needs to be assembled.
- Heads are done
- Pistons and cilinders are new
- Carburators (Solex) with air cleaners
- Engine sheet metal is already painted

The matching gearbox is rebuilt and ready to be installed
BRAKES
Drumbrakes are like new. Rebuilt and ready to be installed.
SUSPENSION
Complete restored with new bushings, rubbers etc. Ready to instal.
STEERING
Steering box is rebuilt. Steering wheel is complete but needs to be refurbished.
TANK
Complete with all new parts, Meter, cap, fuel crane.
BODY
The body has the standard 356 issues. But absolutely not a rust bucket.

ALL the needed parts and panels are new with the car.
Floors, rockers, rear fender section, bumpers, jack points, headlight bucket etc.
INTERIOR
Complete with new seat frames, seats, new wooden eye brow, restored gauges, ignition with key etc.
CHROME
All chrome parts are with the car. Or new or restored.

- Bumper overriders front and back
- New doorhandles with lock and key
- Side strips
- Horn grilles
- Engine grill
- A pillars
- Windowframe
LIGHTS
New head lights.
New beehive lights.
New shine up.
New blinkers.
ELECTRICS
New wiring harness

PEDALS
Pedals are completely restored and ready to instal.
HEATING SYSTEM
New and restored parts. Complete.
RUBBERS
Lots of new rubbers.
This Speedster gives you the chance to restore a car without surprises.
THIS SPEEDSTER COMES WITH
Kardex and COA.
Clean title EU Taxes paid.