Porsche 356 C Coupe – 1965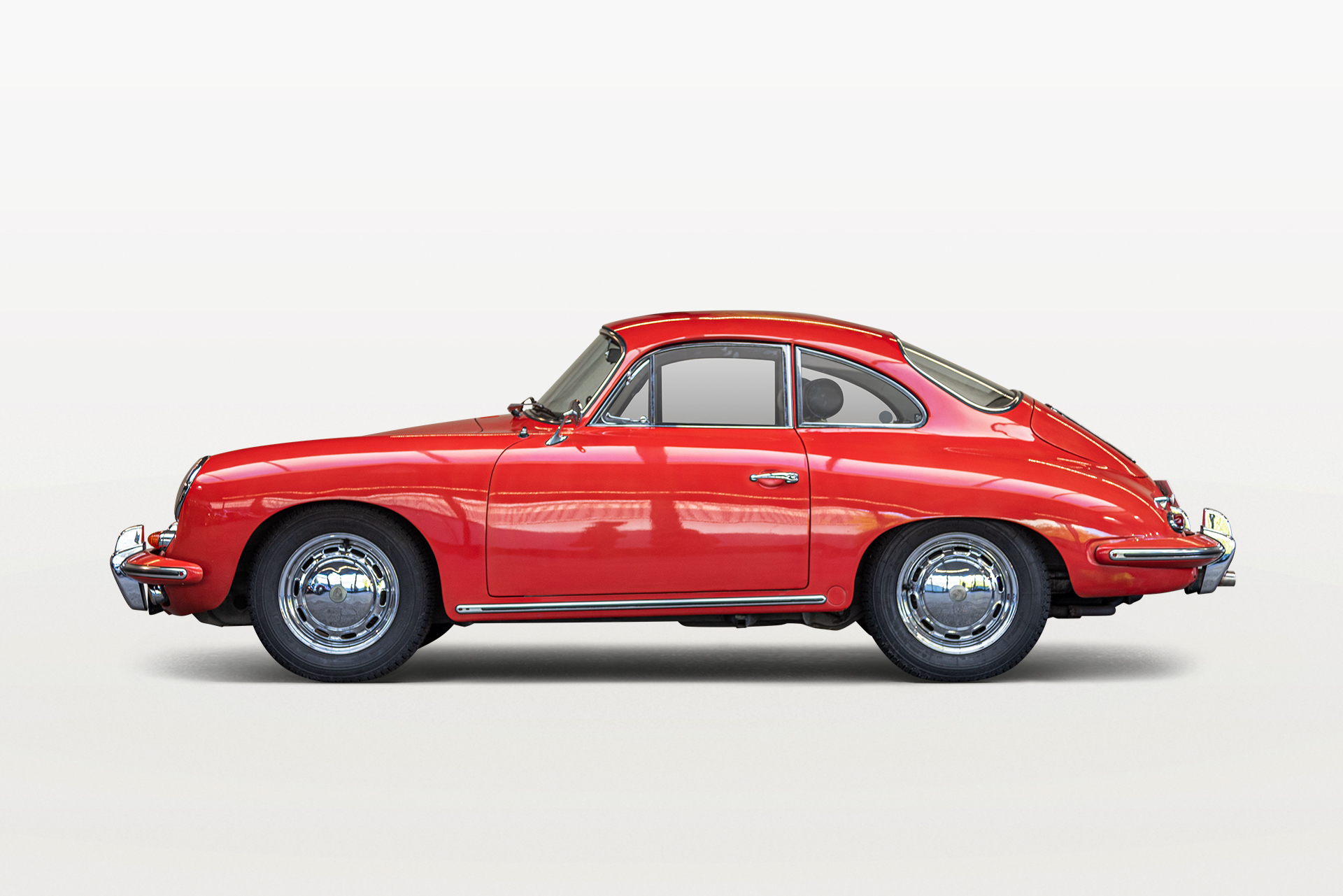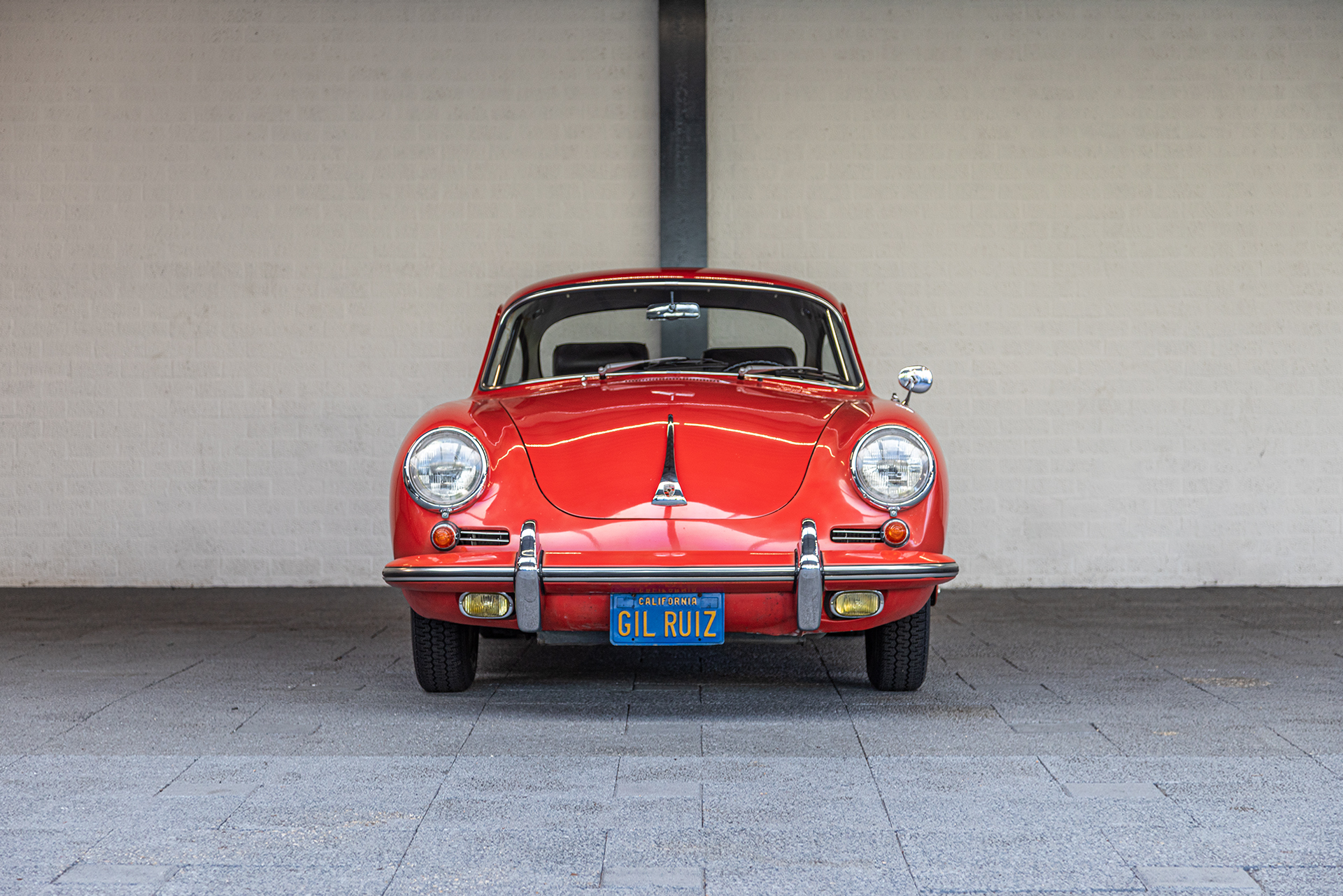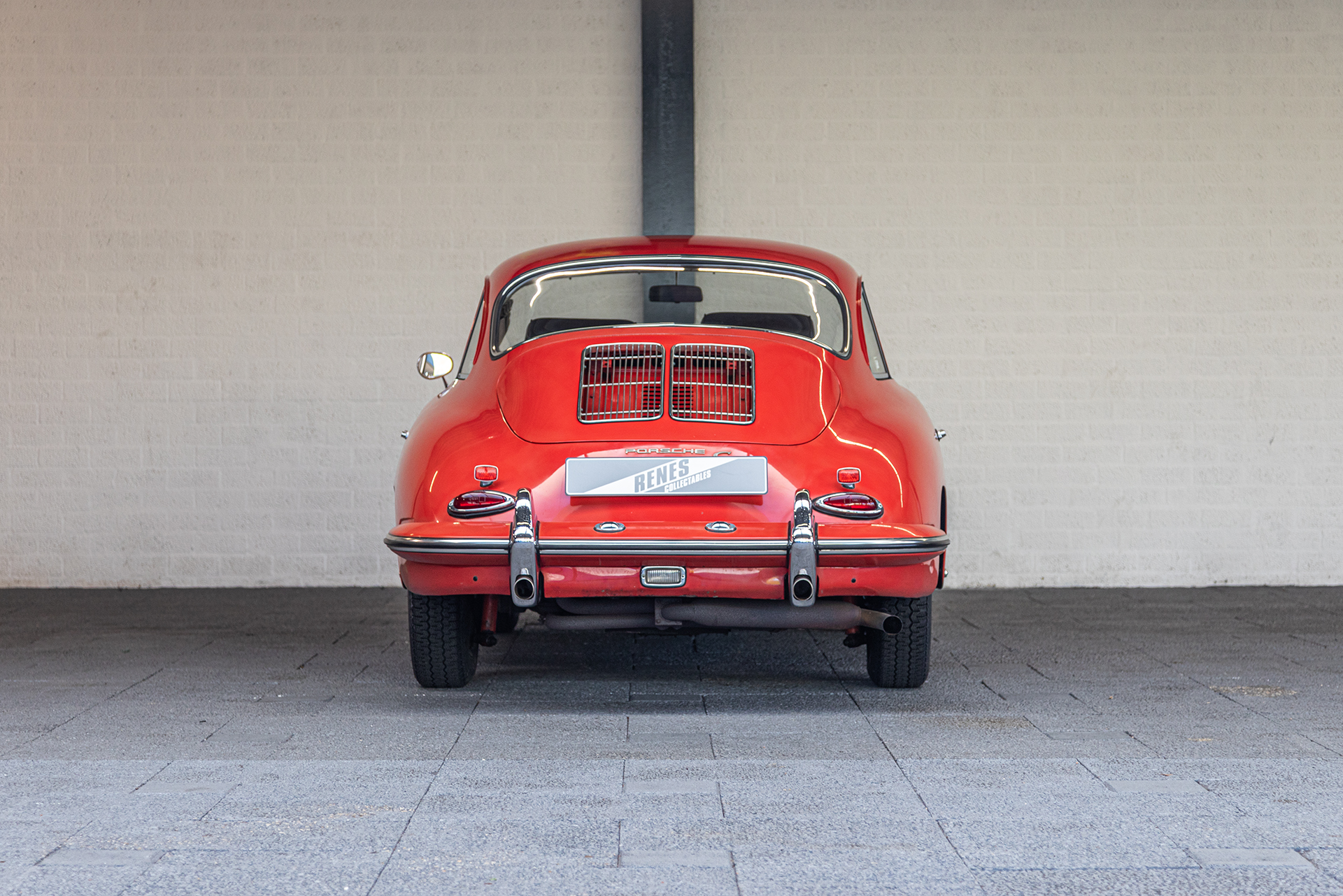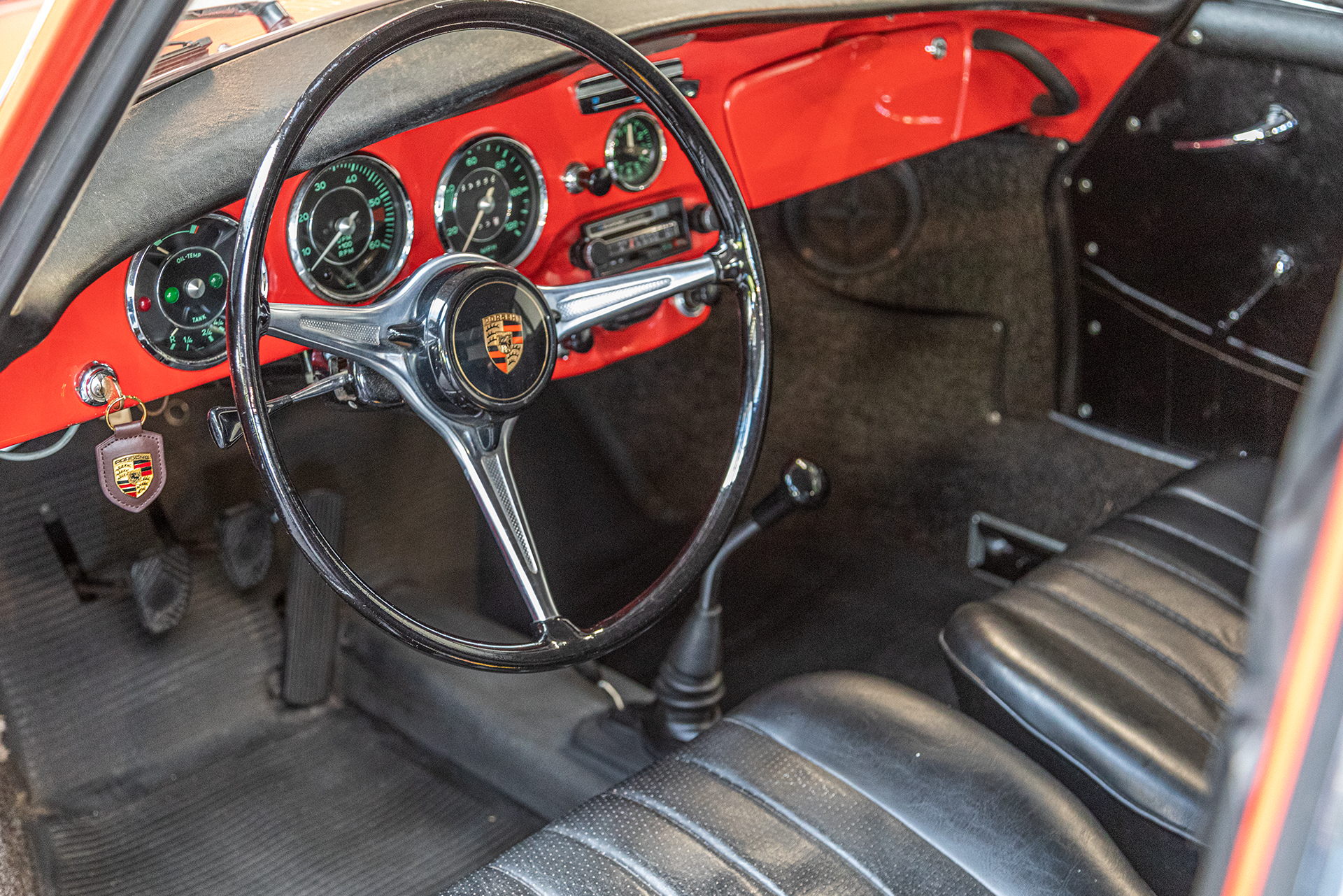 | | | | |
| --- | --- | --- | --- |
| Brand: | Porsche | Power: | 75 BHP |
| Model: | 356 | Cylinders: | 4 |
| Type: | C | Transmission: | 4 speed manual |
| Body: | Coupé | Interior color: | Black |
| First registration: | 01 / 1965 | Exterior color: | Signal red |
| Engine: | Boxer | Top speed: | 100 km/h |
| CCM: | 1600 cm3 | 0 - 100: | 12 seconds |
| | |
| --- | --- |
| Brand: | Porsche |
| Model: | 356 |
| Type: | C |
| Body: | Coupé |
| First registration: | 01 / 1965 |
| Engine: | Boxer |
| CCM: | 1600 cm3 |
| Power: | 75 BHP |
| Cylinders: | 4 |
| Transmission: | 4 speed manual |
| Interior color: | Black |
| Exterior color: | Signal red |
| Top speed: | 100 km/h |
| 0 - 100: | 12 seconds |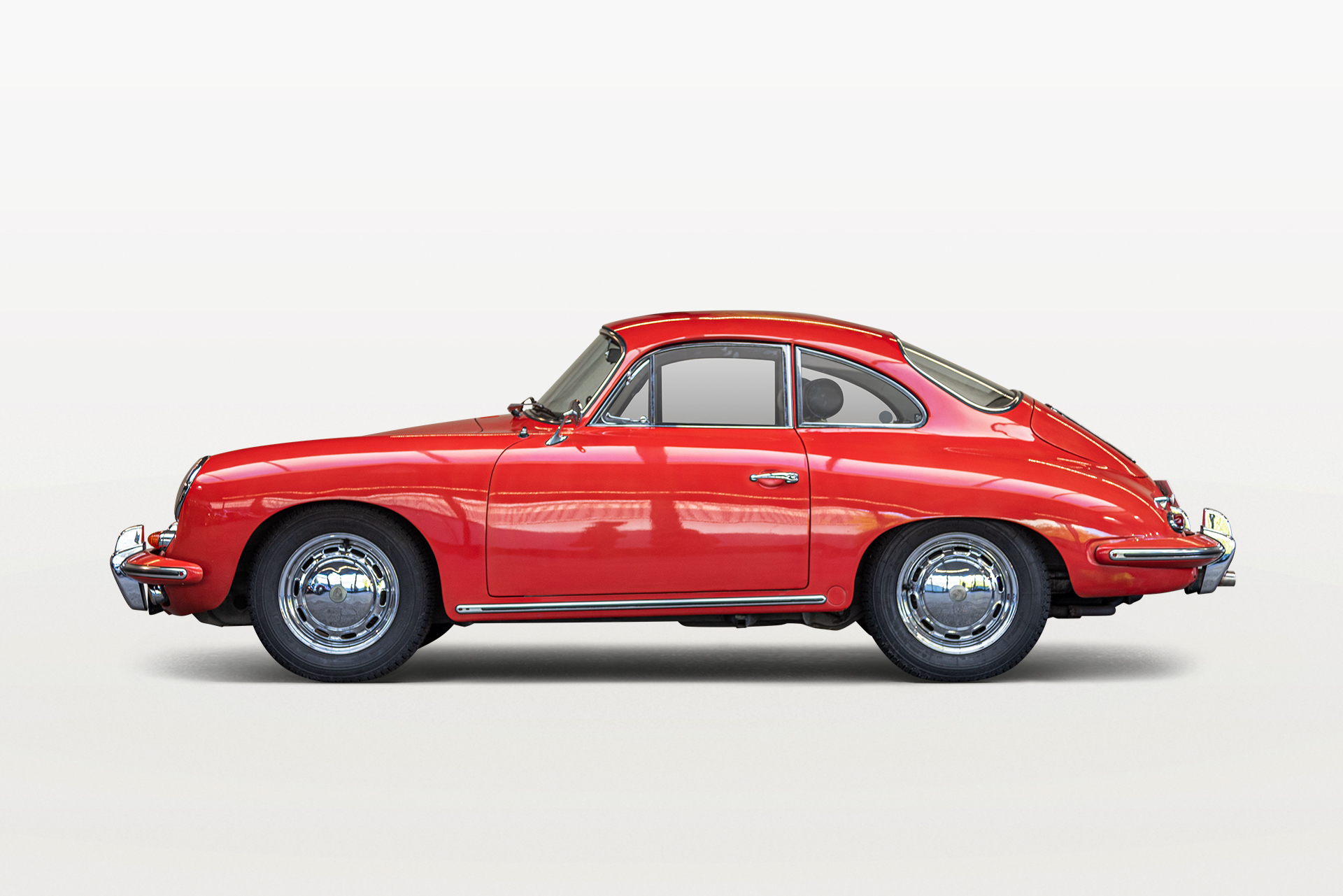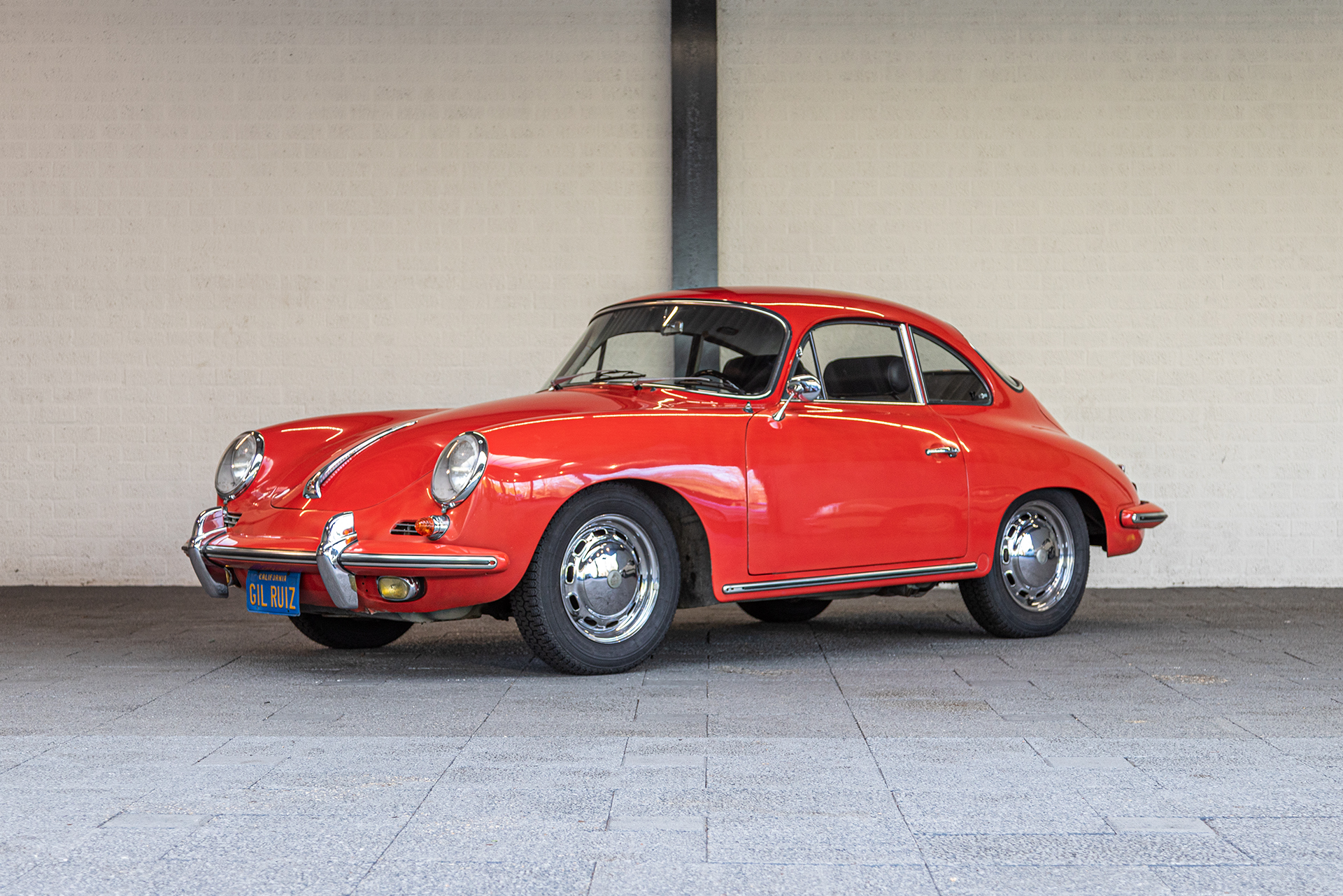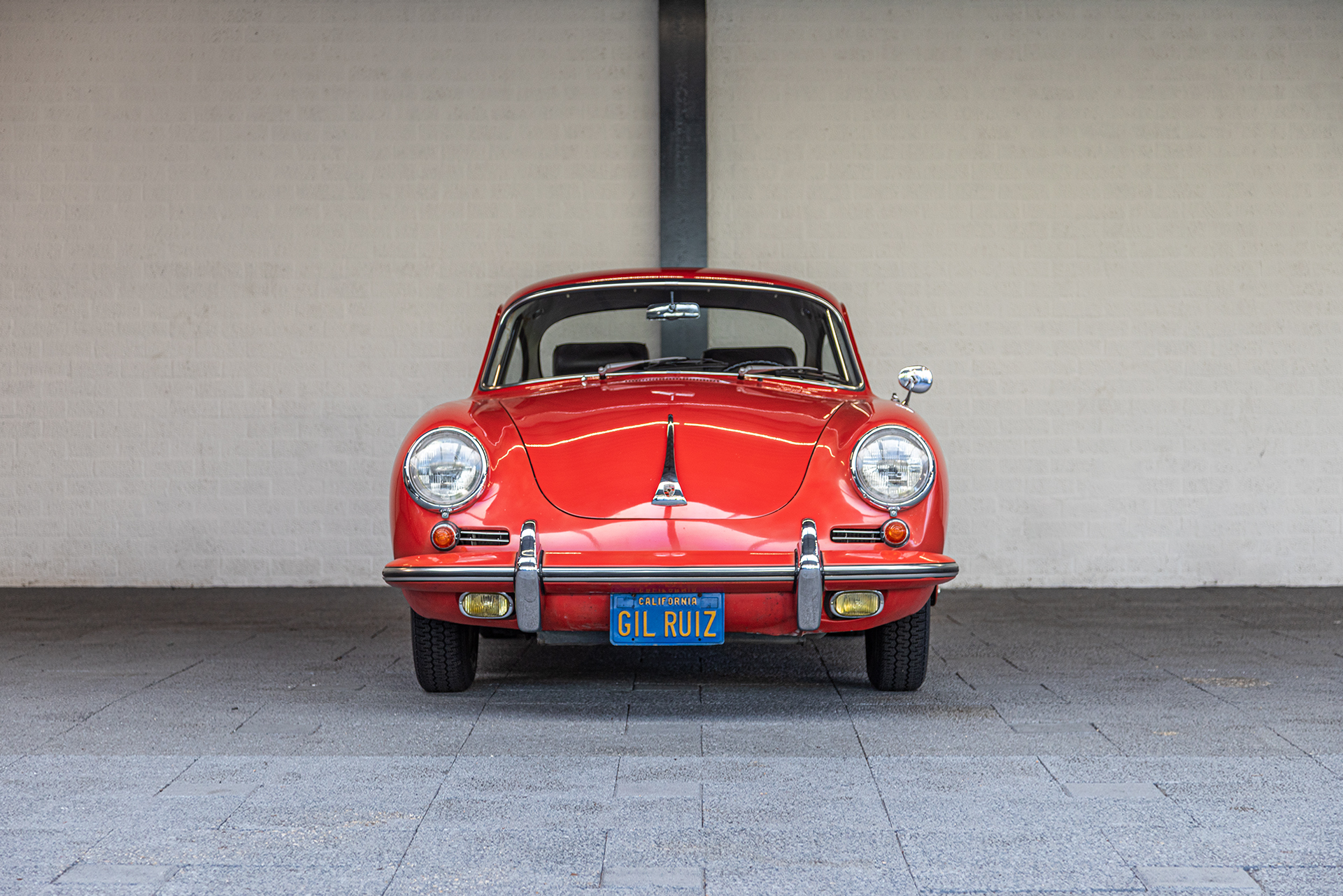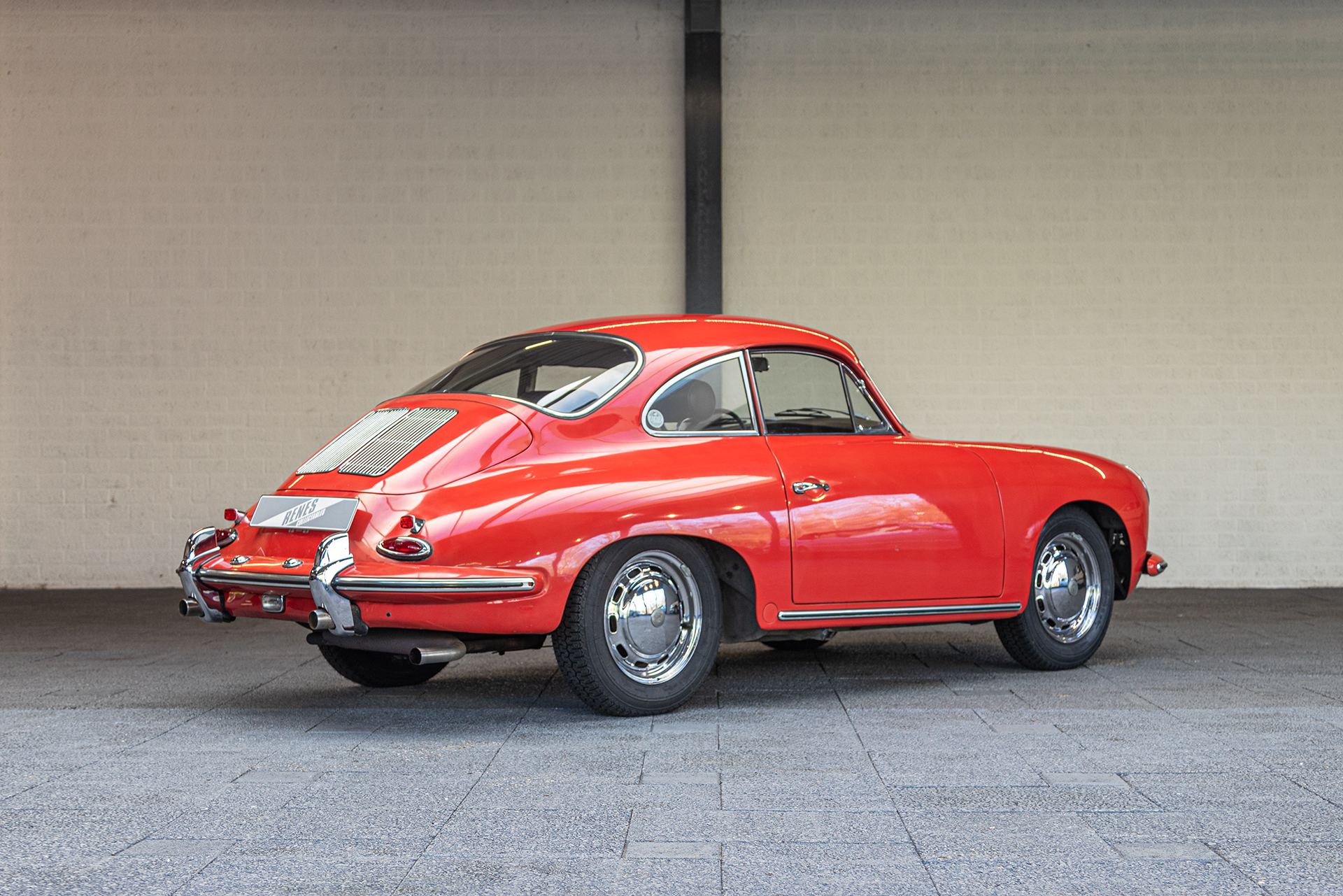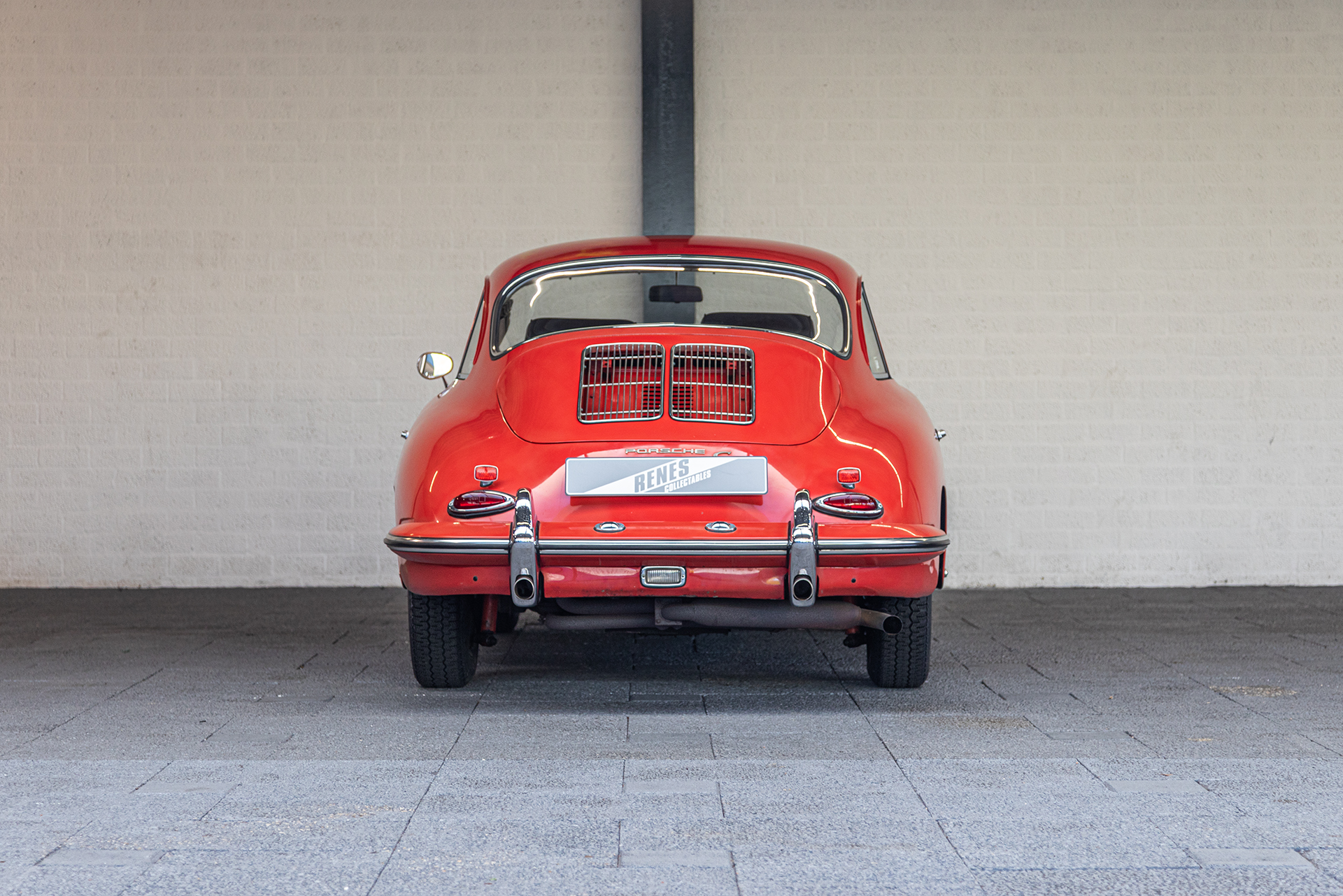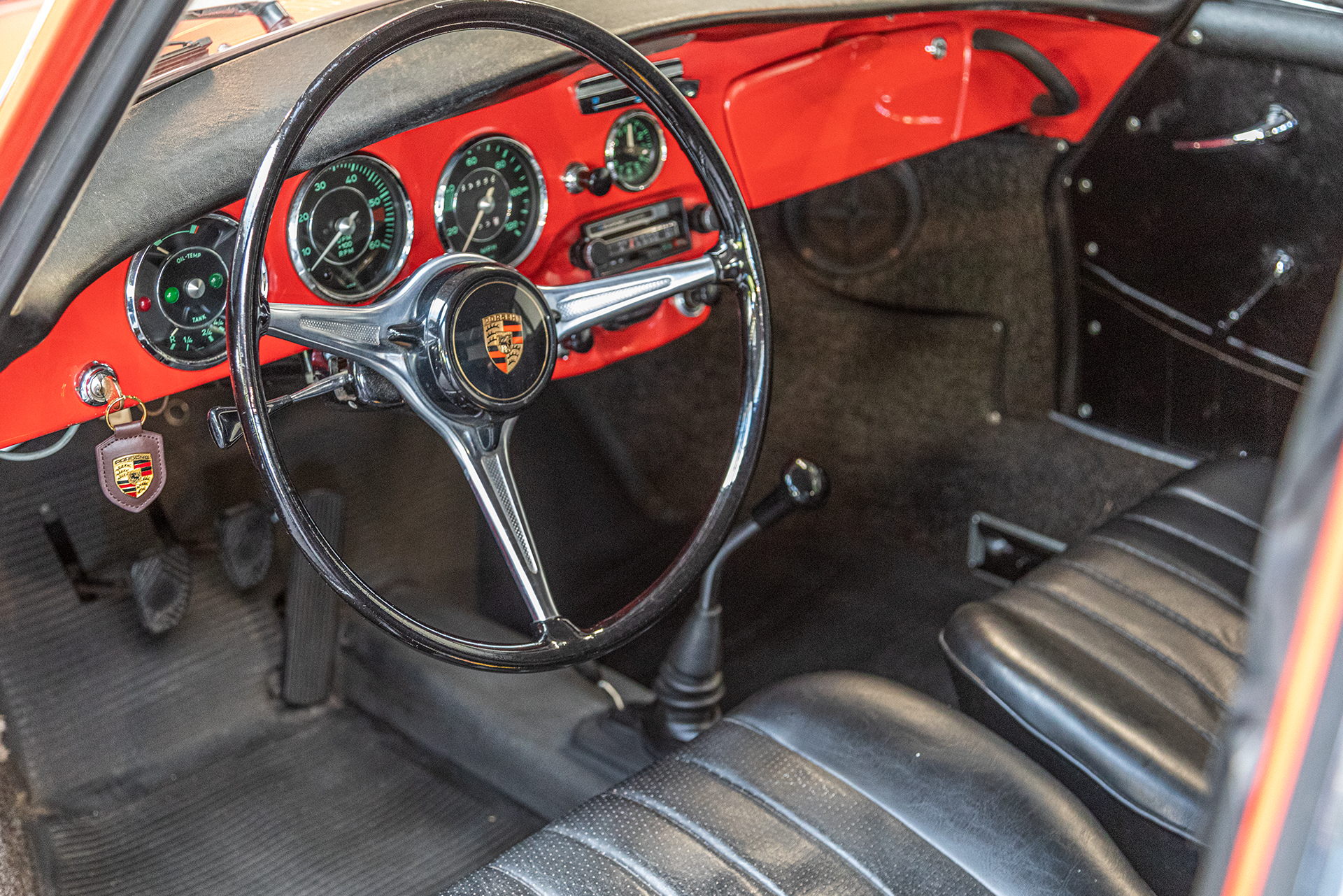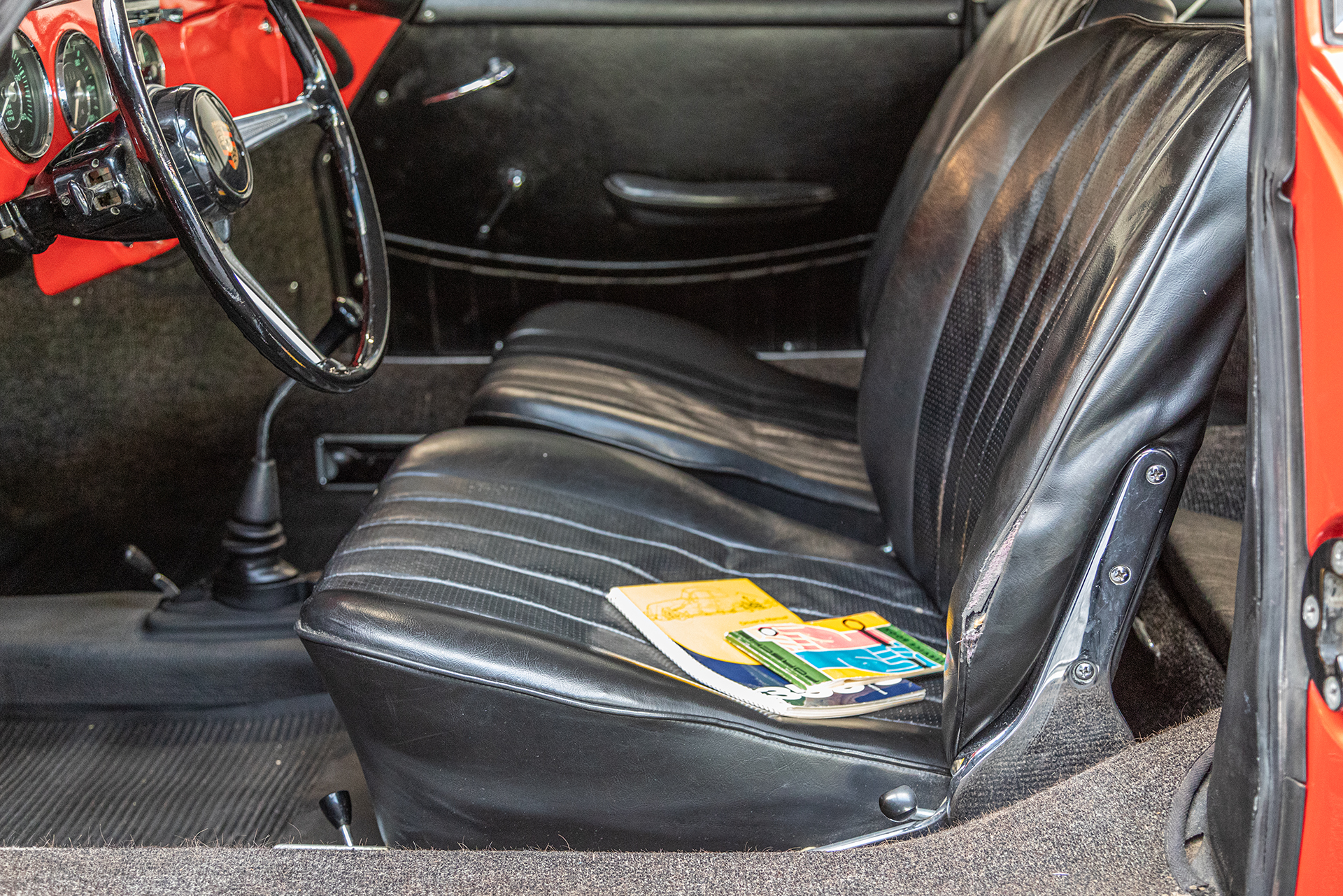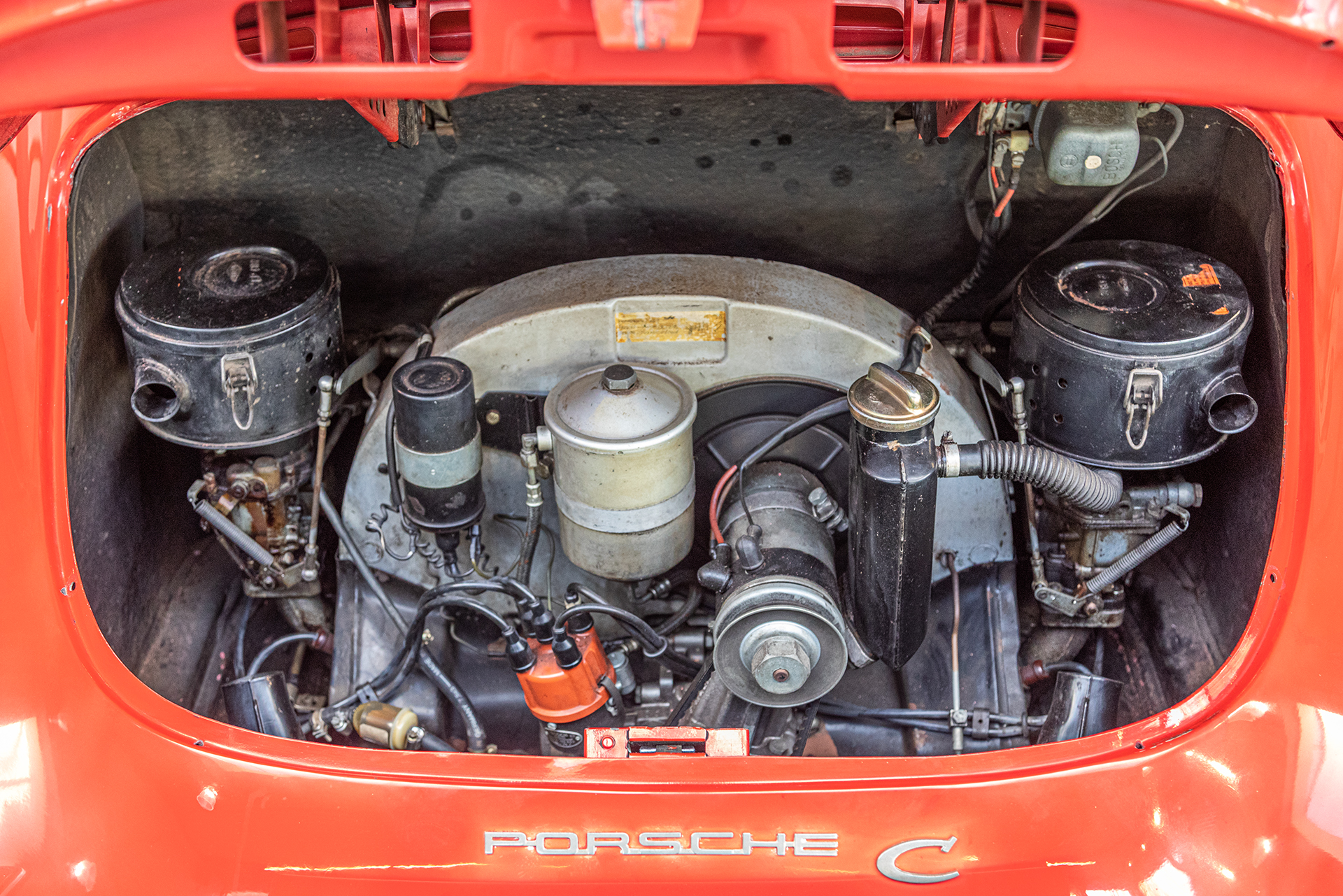 DETAILS
Once in a while I find a car which is almost too good to be true. Most of the times it is also too good to be true. No I have one that is even nicer then I expected. Call it a time capsule, an unique find or unicorn. For me it is probably the most original 356 I have had. And I have seen a few…

1965 356 C Coupé.

First paint.
Only 85.000 miles.
Never restored.
Matching numbers.
Books.
FACTORY SPECIFICATIONS
Chrome wheels.
DEALER INSTALLED
Headrests.
Hella 128 foglights.
HISTORY
This late C model started its life at the showroom of PC Pacific Burlingame (Porsche dealer) California in November 1964. It January 1965 it was delivered to the first owner Mr. Trab in Menlo Park California. Only 11 miles from this place I bought it from the wife of the second owner.
BODY
No rust, never had rust. Accident free body and the alignment of the panels is like it came out Stuttgart yesterday. All panels are matching Numbers.
PAINT
The paint is 100% original. 55 years old and never repainted! Probably only a handful original paint 356's are left. The paint had some faded spots and there are some spots where the polisher did his work too good. But to be honest; I thinks it makes it even nicer. Overall it still quite bright red!
INTERIOR
Same story. All original! How unique is this?!
Carpet, headliner, doorcards, etc.
The seats were covered by sheepskins which I think it is one of the most ugly things you can put in a car. But I am so thankful they did it. Two nearly perfect, all original seats came underneath. Driver seat has some wear at the stitching of the seam. But will repaired before delivery.
The gauges are still clear, the steering wheel has no pitting in the spokes or what so ever. Radio and speakers are from a later year. Original cover plate for radio comes with the car.
WHEELS
5 original matching and correct dates wheels. Chrome is even still very nice. We just fitted 4 new Michelin XZX tires. I kept two old tires as documentation.
TECHNICAL
This relative low mileage 356 drives like new.
ENGINE
The matching numbers 75hp runs very nice and still has the original carburation and ignition set up. No "upgrades", just serviced and well taken care off. Will be serviced before delivery.
GEARBOX
The Matching numbers gearbox shifts smooth in every gear. No grinding or other noises.
THIS 356 C COMES WITH
Original books.
US title EU taxes paid.
Kardex.

Only original once!