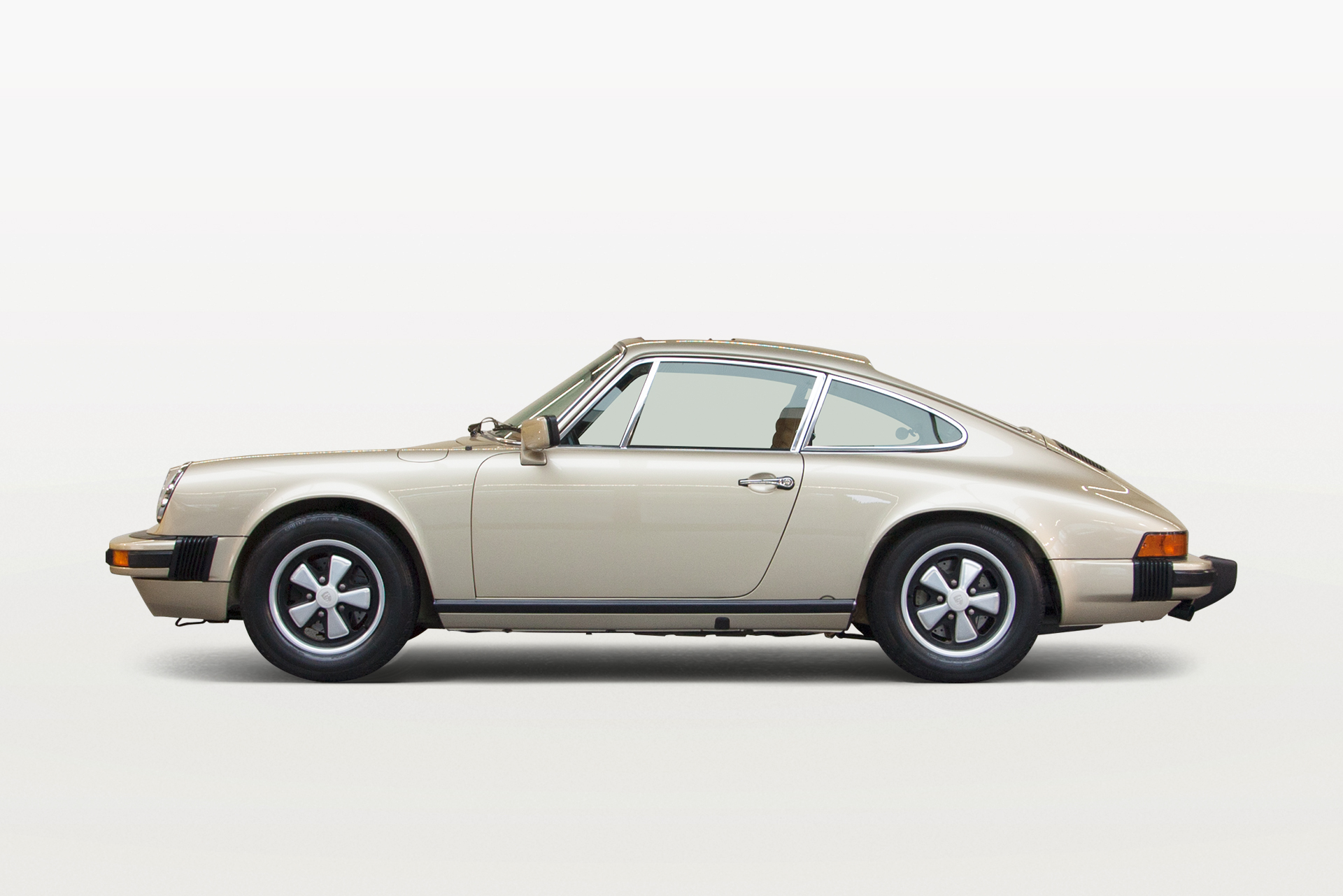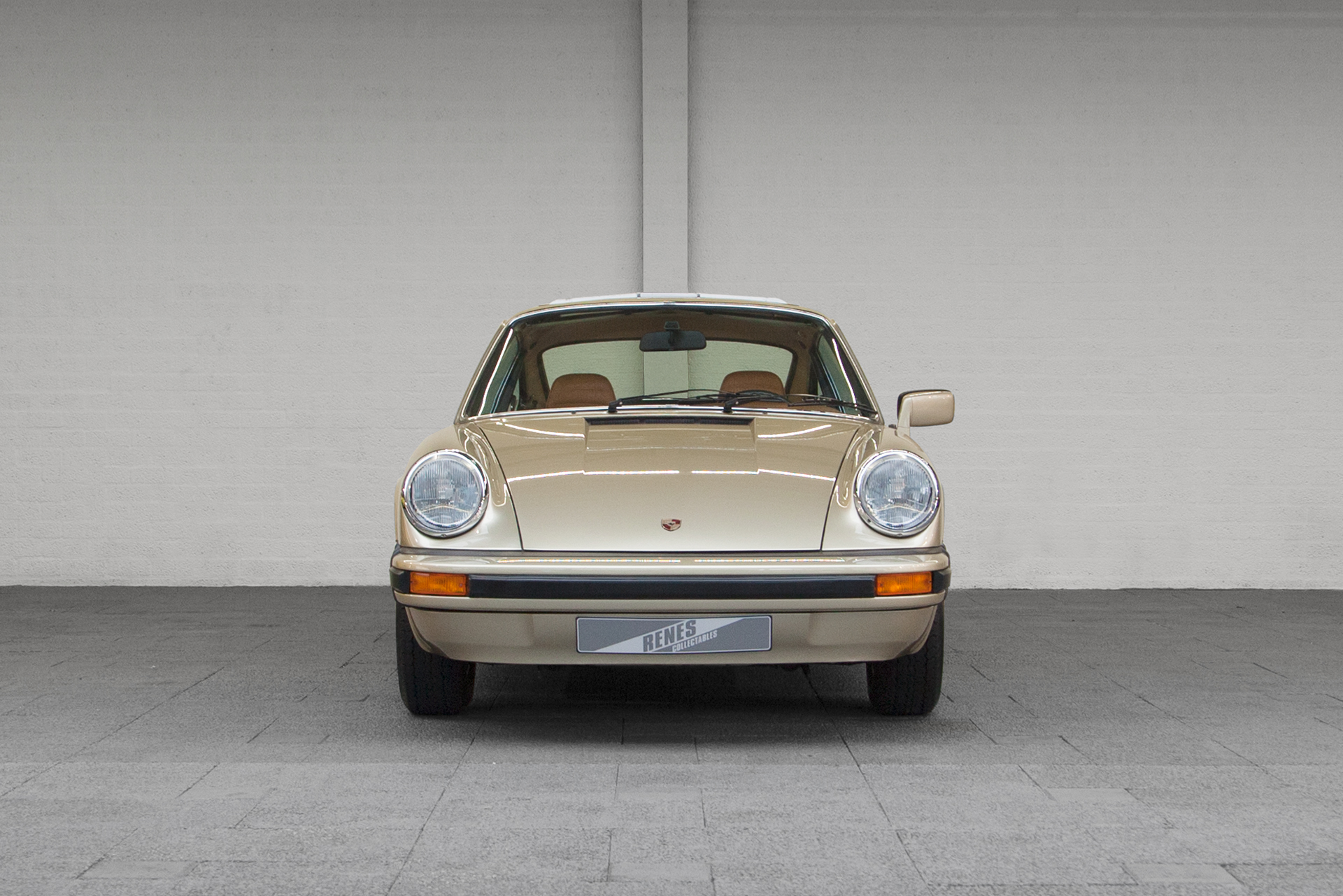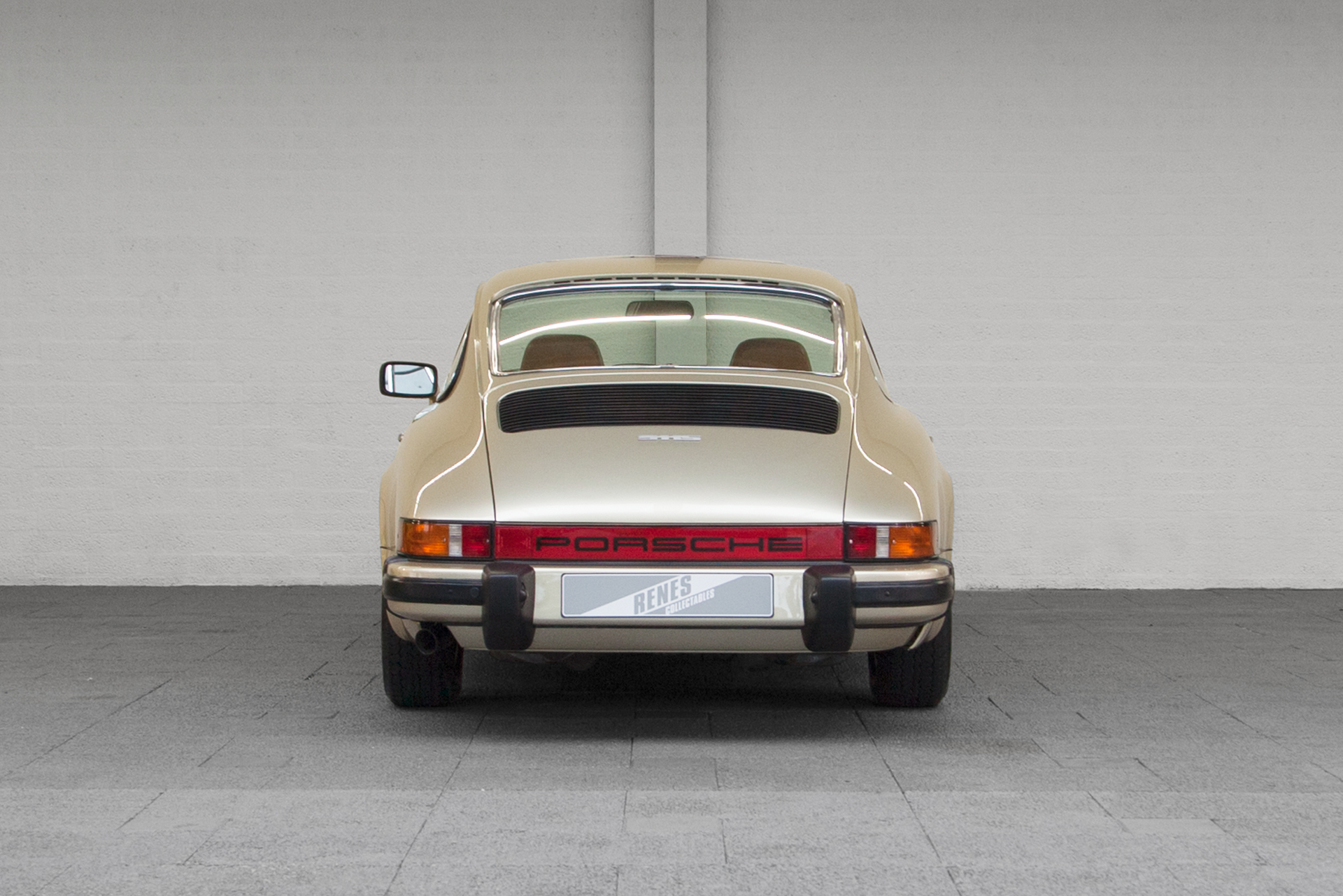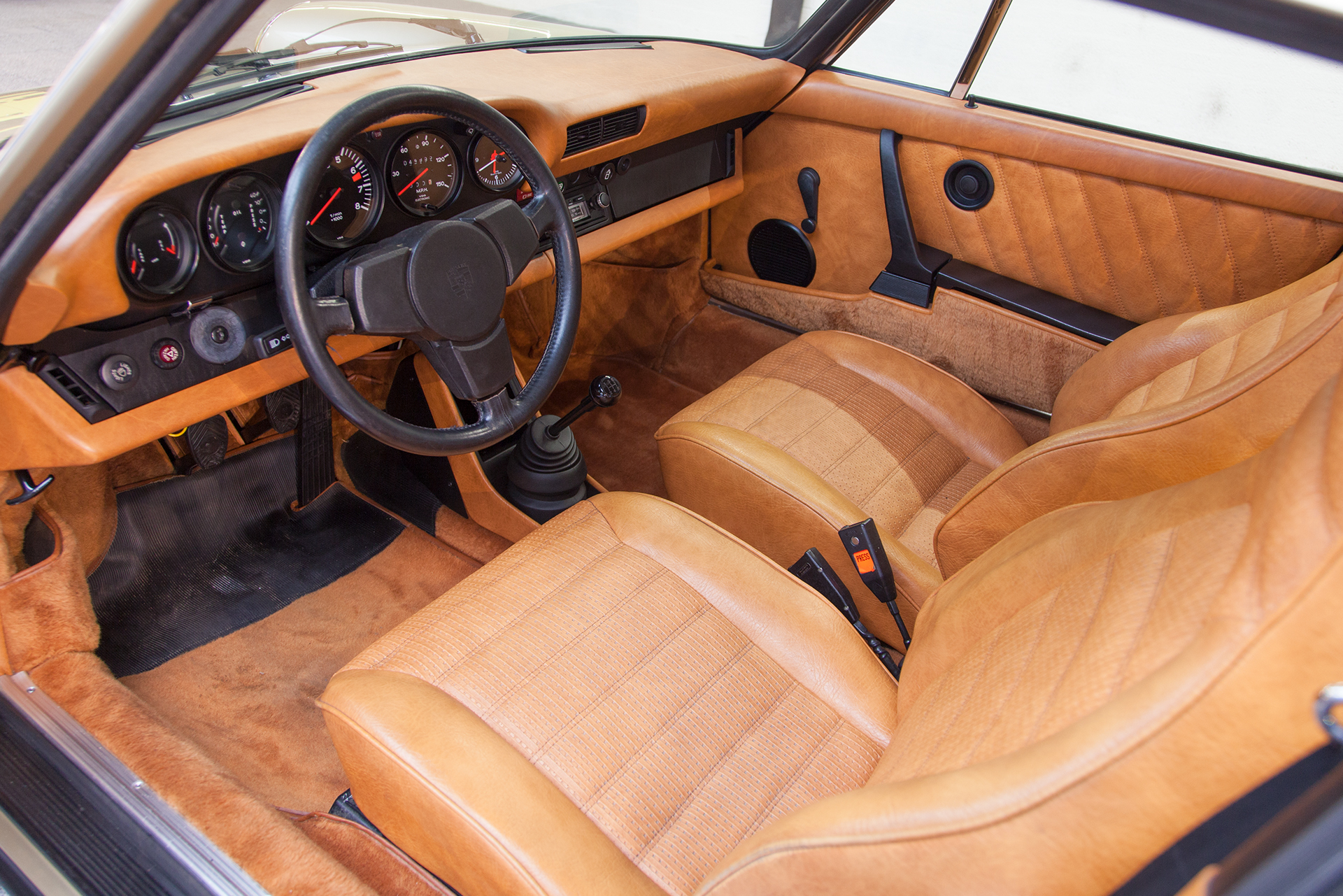 | | | | |
| --- | --- | --- | --- |
| Brand: | Porsche | Power: | 165 BHP |
| Model: | 911 - G-Model | Cylinders: | 6 |
| Type: | S 2.7 | Transmission: | 915 gearbox 5-speed |
| Body: | Coupé | Weight: | 1.250 lb |
| First registration: | 06 / 1977 | Interior color: | Cork |
| KM: | 72.000 | Exterior color: | 944-9-3 Platinum metallic |
| Engine: | Boxer | Top speed: | 235 km/h |
| CCM: | 2700 cm3 | 0 - 100: | 8 seconds |
| | |
| --- | --- |
| Brand: | Porsche |
| Model: | 911 - G-Model |
| Type: | S 2.7 |
| Body: | Coupé |
| First registration: | 06 / 1977 |
| KM: | 72.000 |
| Engine: | Boxer |
| CCM: | 2700 cm3 |
| Power: | 165 BHP |
| Cylinders: | 6 |
| Transmission: | 915 gearbox 5-speed |
| Weight: | 1.250 lb |
| Interior color: | Cork |
| Exterior color: | 944-9-3 Platinum metallic |
| Top speed: | 235 km/h |
| 0 - 100: | 8 seconds |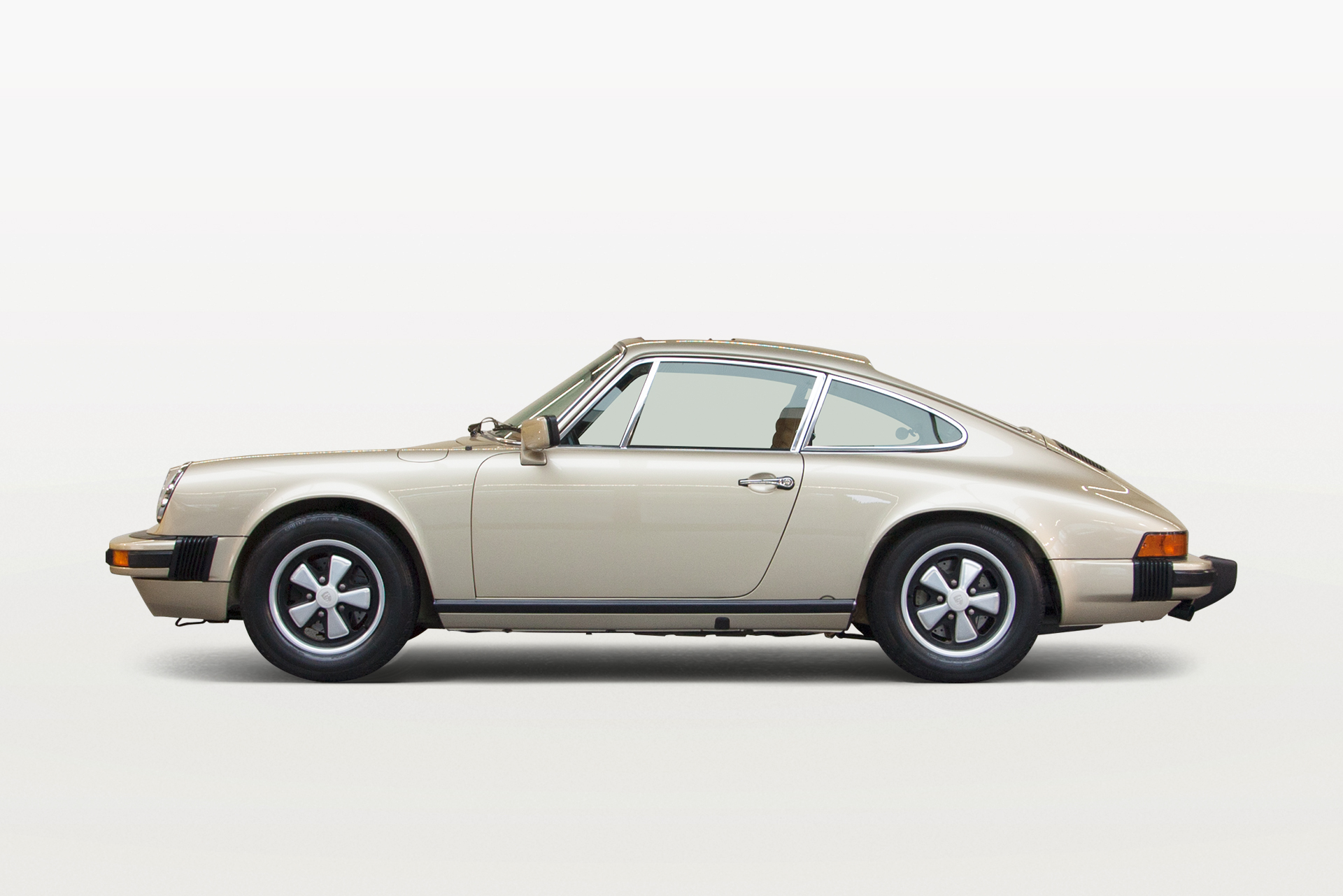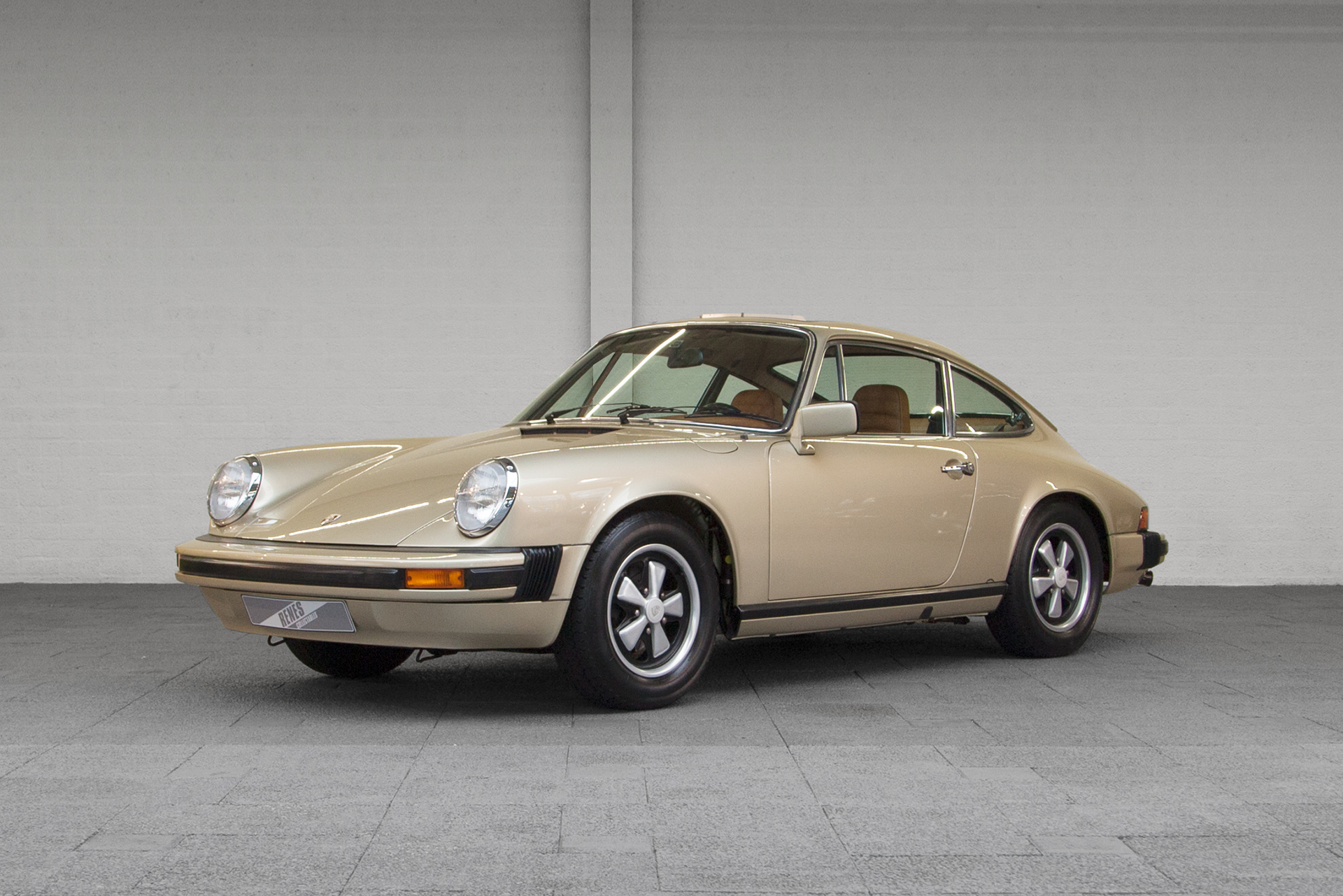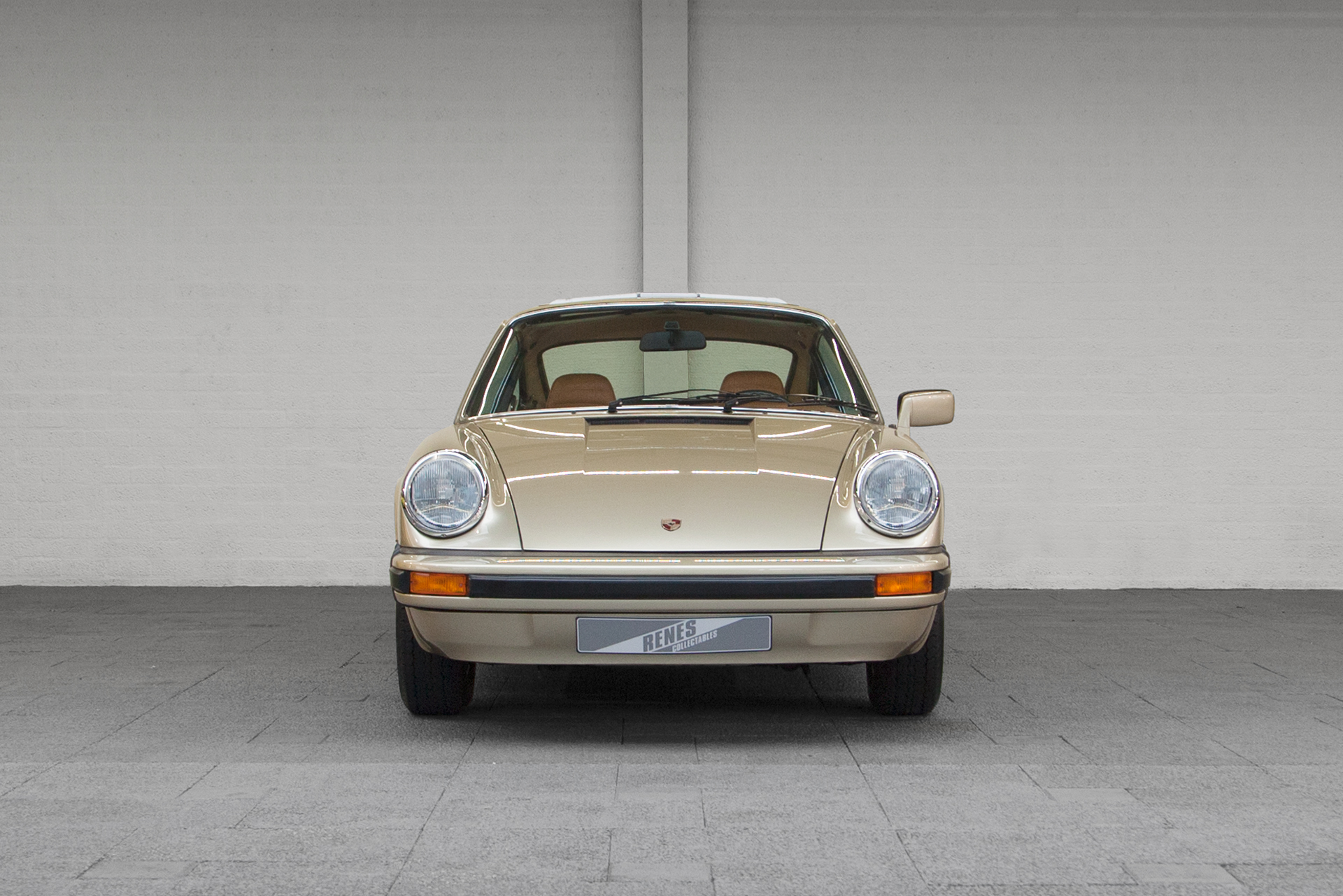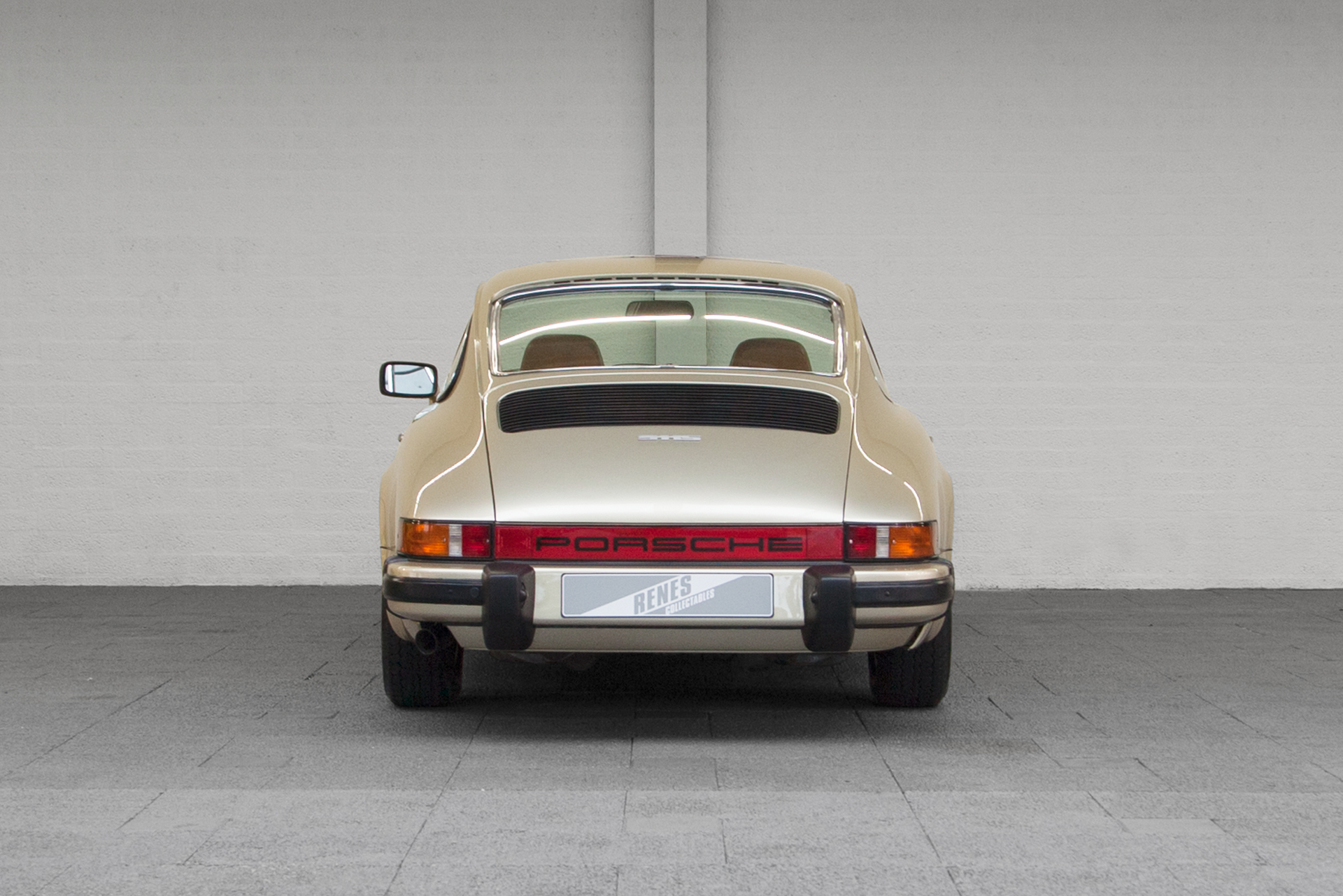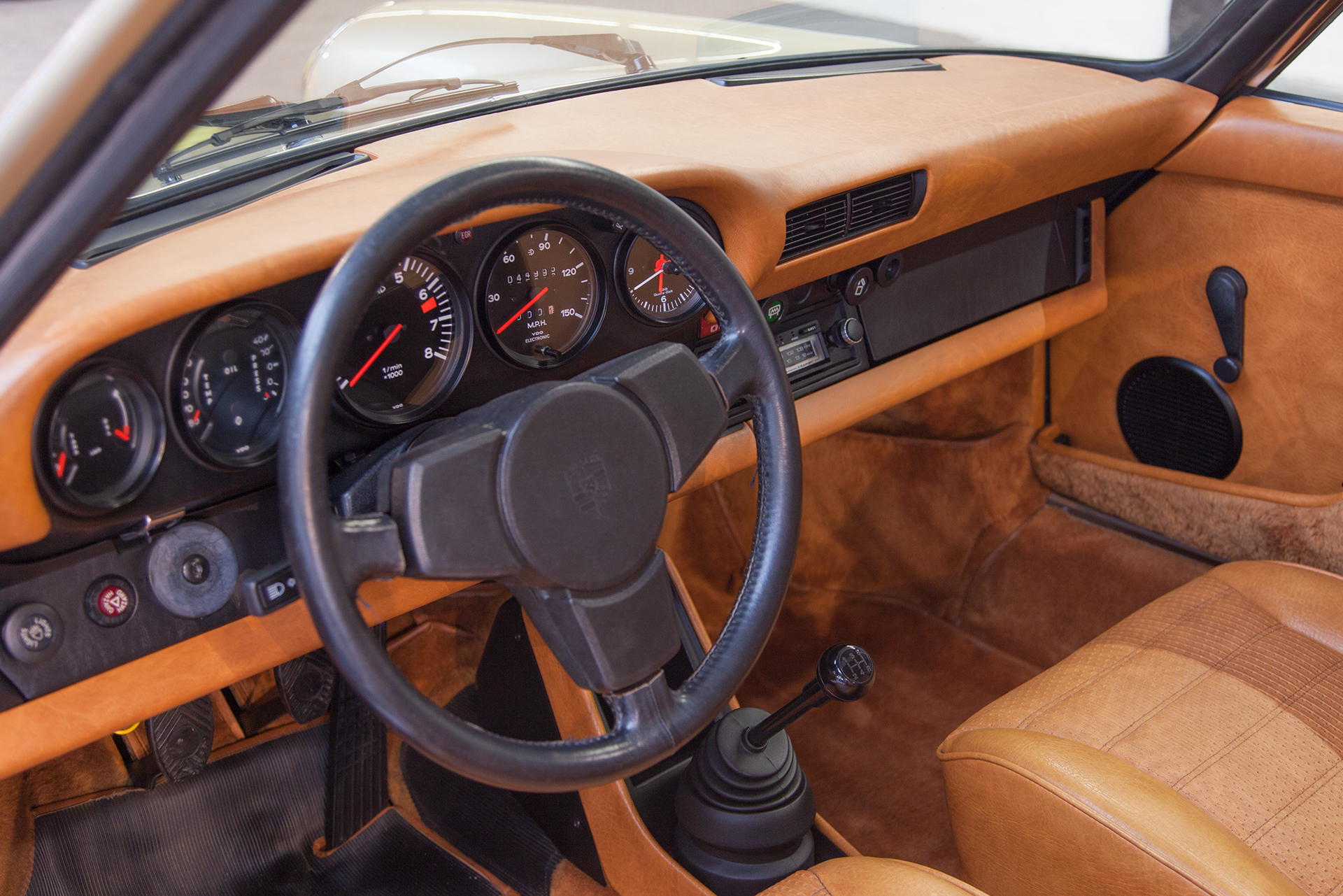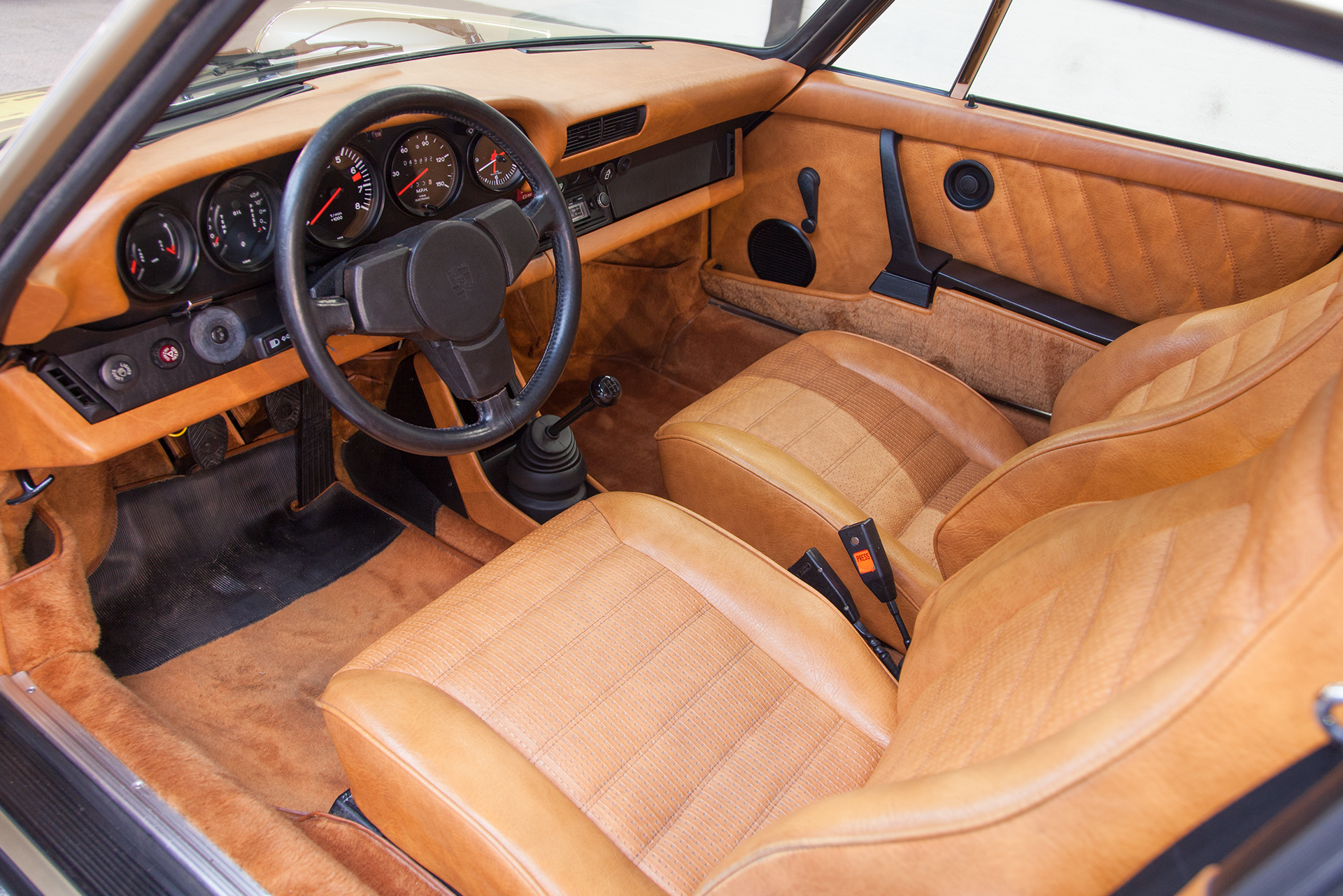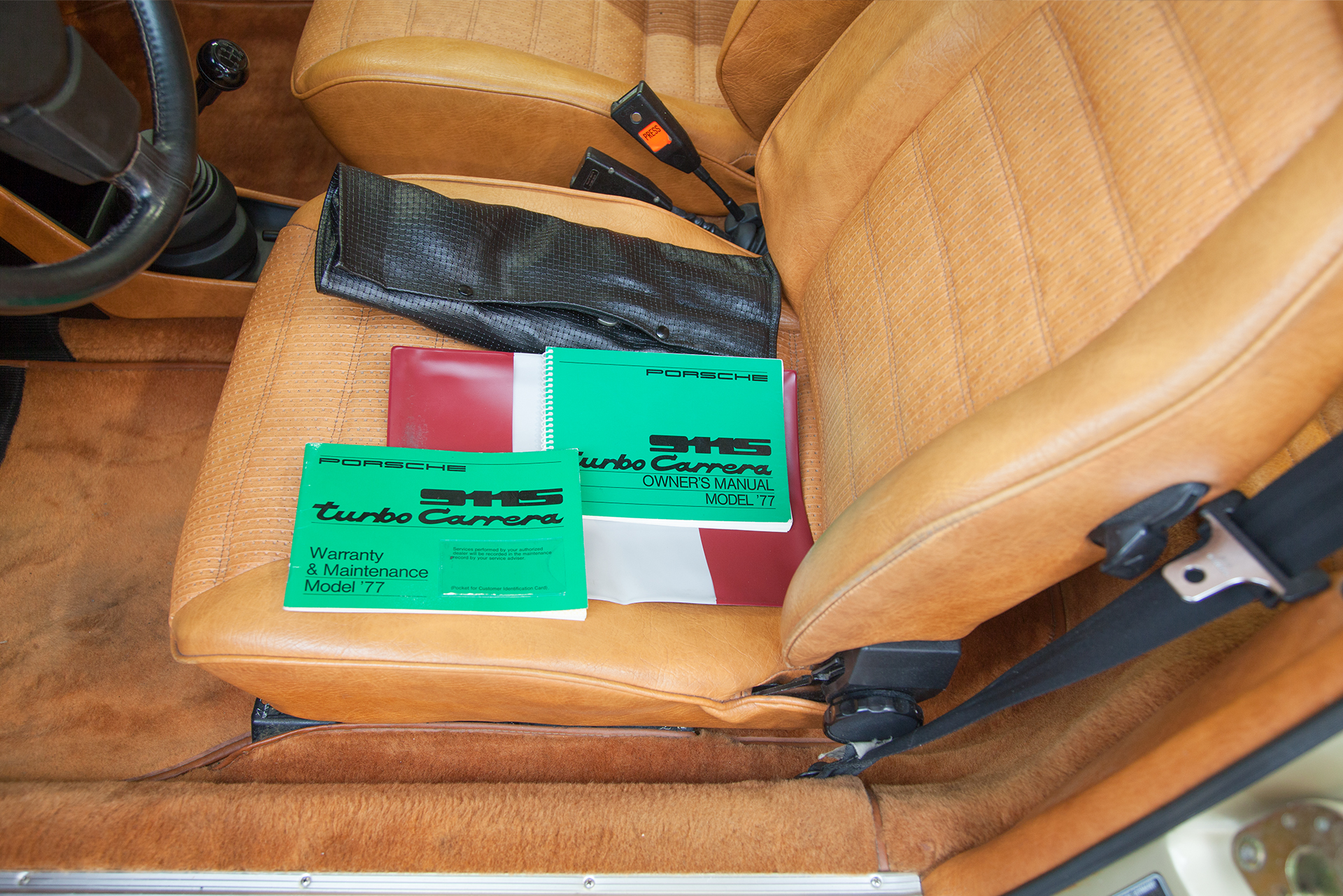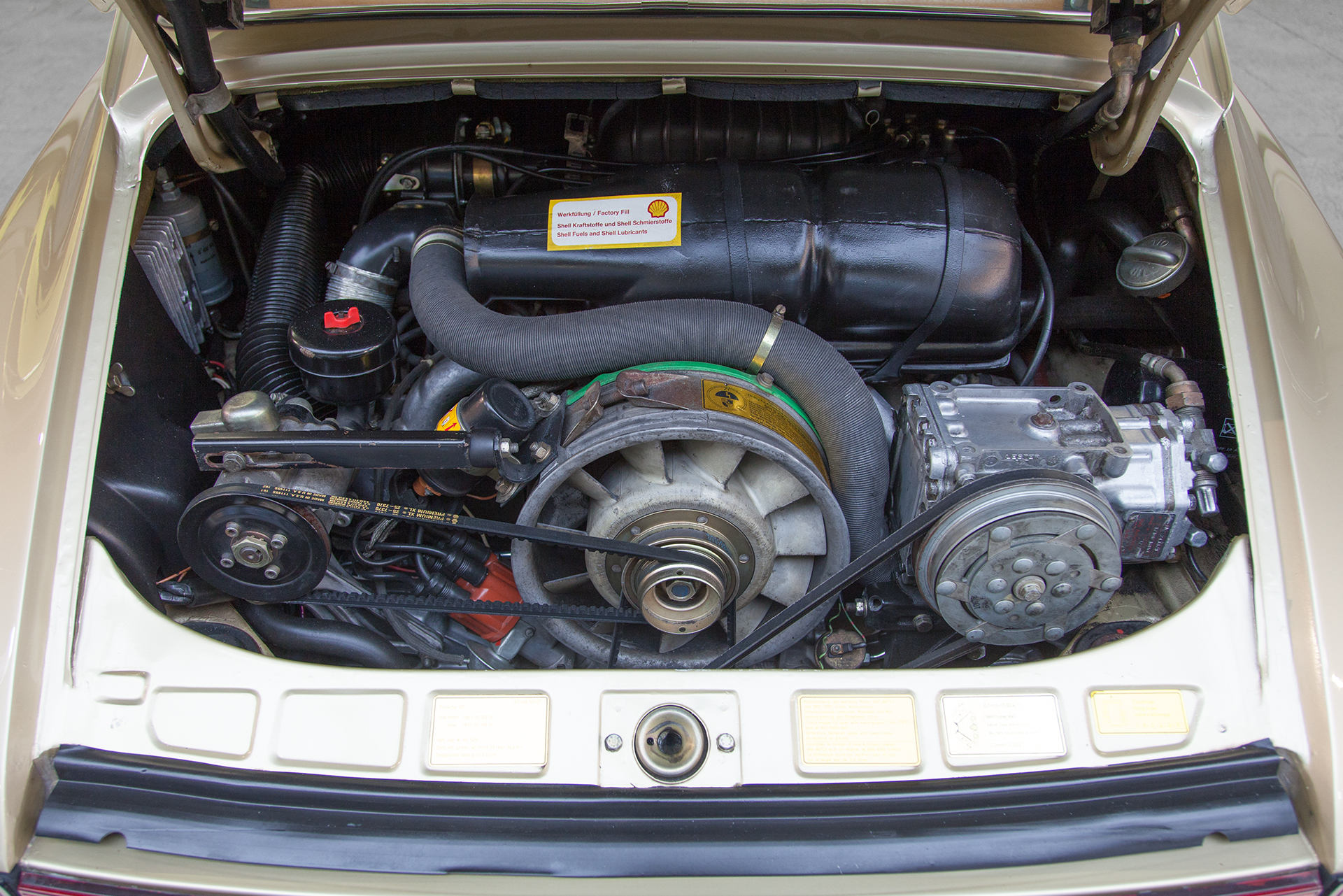 FACTORY SPECIFICATIONS
Cork interior.
15" Fuchs wheels.
Sunroof.
Special ordered paint.
Fuchs wheels.
Blaupunkt radio.
Antenna.
THIS 911 COMES WITH
Original servicenbook.
Manuals.
Toolkit.
Jack.
Spare.
Service records.

This very low miles 911S was delivered new in June 1977 in Palm Springs Florida. After a few months it was already registered in California were it spent the rest of his life.

The narrow body, only one exterior mirror and the chrome trim gives this 911 the ultimate classic 911 look. The special ordered color Platinum metallic with the perfect matching Cork interior makes this not a every day 911.

Because of the low miles and only two caring owners is this car in a immaculate condition. No rust, accident free a like new undercarriage and partly first paint.
The interior is like new. No dash cracks, all original upholstery including the headliner and carpet.

Nearly $10.000 was invested in the past two years by the last owner to keep it also technical in a perfect condition.

One of the best on todays market.